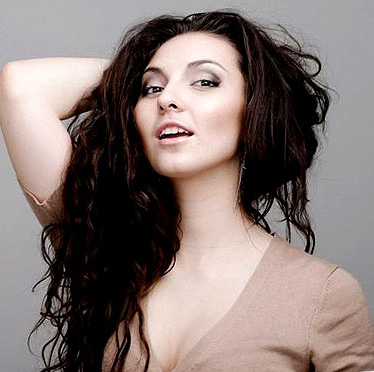 You can join us (free) by submitting your new profile. You'll be assigned a mailbox on our site where you can check mail, keep track of sent mail, girls contacted, credits spent and purchased. We encourage you to upload pictures to your profile, as profiles without photos get no responses.

Is this girl available?
If her profile is showing on our site - she's available. We do not want to waste your time, so we delete all unavailable profiles, or are inactive. The inactivity is determined by a lady not visiting our website, not checking her mail, not answering messages or "smiles" in her mailbox. Before we delete a profile we contact the girl by email to give them a warning before we delete her profile.

Where to get more info about a girl?
All the info we've about our women is available on their profiles. We publish everything, except for their contact info. If her profile says "Information not supplied" or "Unknown" on certain fields, "Education: Information not supplied" or "Weight: Unknown", that means that the girl choose not to answer the question. The way to find out more about the woman is to write to her.

"Will tell you later".
Some of the additional data fields on girl's profiles are: "Will tell you later". That is what a girl choose to answer to this question. It means that she doesn't want to publish this info on the Internet.

You can search our database and contact any ladies. You can contact them:

1. Send a letter (free).

Those ladies with Internet connection will receive your letter instantly. Some of our girls don't have Internet access and we'll forward your letter to our representative in girls city who will deliver it by phone. Her response will be delivered right into your mailbox on our site. You'll receive notification of each letter received.

If you receive a response-message, to open it you have to purchase credits (depending on the quantity of credits - 1-2$ per credit). Number of credits needed to open a message varies. You can pay with a credit/debit card, wire, check, and more.

2. Send a "smile" (free)

It is a quick "Hi" with a link to your profile which indicates to a lady that you're interested in her.

3. Place an interpreted phone call to her via bi-lingual operator (1.8 credits/minute)

Call toll-free between 6AM and 3PM CST, tell the operator your login to our website, and the name or ID of the lady you want to talk to. If that girl has phone number on file, the operator will dial her, and if she's home the operator will interpret your conversation. If she isn't home, but someone of her family answers, the interpreter will arrange call.

Note that for some of the ladies we don't have their number listed or we can have to arrange the call in advance. In such instances we'll schedule a call for a later time. Some ladies have chosen not to be disturbed so they'll not accept a call if they havn't seen a man's letter first.

The next step.
Once you've established a conversation, it's time to meeting her personally. We can help arrange the first meeting, if both man and woman positively agree to meet. Most of the ladies won't be able to obtain a US visa, so the meeting is arranged either by men travelling to Russian or Ukraine, or meeting somewhere else, like Dominican Republic, Cyprus, Turkey, etc. While these countries don't require visas for citizens of Russia or Ukraine, others do, and the difficulty of getting a visa for her.

Once you've met her in person and if you want to take it further, your next step would be her "fiancee" visa. So she'd be able to fly to your country and stay for some time (it's 90 days for US). If you get married, she can stay indefinitely. If you do not get married, she's to go back.

If you don't choose our service to arrange the meeting with her, there's a way to get her contact info.

Prices.
We have a unique price structure which allows to offer you such low prices as $0.5 per one letter exchange (to send one message and receive response). Our services to ladies are free of charge.
Once you start corresponding with a girl, the price you pay to open her message stays the same for you.

Here's how it works. You purchase credits at the prices:

100 credits or more: $1 for 1 credit;
55 credits: $1.09 for 1 credit;
20 credits: $2 for 1 credit.

We accept all major debit/credit cards, wires, checks, and more.

The price (in credits) for opening a message from each girl also varies. While the vast majority of men members have email addresses and easy Internet access, this isn't always the case with our ladies. Delivering letters to some of them who don't have access to Internet, involves calling them to come to a local facility to read the mail and respond. There's a translator available at local facility to help read the letter and write a response if a lady doesn't speak English. If the girl cannot come to the local agency soon, an interpreter would read the letter to her over the phone (or it will be mailed by domestic mail). This's an expensive process. In case of ladies who do have access to Internet and an email which they regularly check, delivering a letter to them is as easy as forwarding it, and is automated.

The majority of our ladies do have email, and you can correspond with them, without any agency involvement, for a low price (as low as $0.5 per 2-way message exchange).

The problem with all dating agencies is that a small number of ladies who are very popular get the majority of messages from men. That is bad for both the majority of ladies who don't get any messages as well as for men whos messages go unanswered. Many sites don't really care about that as long as they can put beautiful faces of their popular women on the first page and sell addresses or subscriptions. They don't advertize the fact that these ladies have received hundreds of messages from other men. To cure this problem we're introducing a price for correspondence with each lady based on the number of men she is actively corresponding with. Our dating system monitors how many messages she'd already received. The more messages she receives, the greater is the price to open a message from her. The price stays constant for those guys already corresponding with the girl, but increases for new contacts, thus real limiting the number of men writing to her. When too many messages go unanswered - price increase is no longer practical, the girl profile will be dropped from the search (allowing existing correspondence). If a member isn't answering any messages his or her profile will be stoped and removed for inactivity.
The price in credits you pay for opening a message from a given lady will be based on the above factors and varies from 0.5 to 20 credits

Are credit/debit card transactions secure?
Yes, they are. We didn't have a single case of credit/debit card theft or any other users data compromised since we started.
All transactions on our website are as secure as they can be on the Web. We process credit/debit cards via our secure server with SSL encryption as most merchants on the Web do. Using SSL browser encryption your credit/debit card info is kept private while being transferred over the Web. Not only is your credit/debit card information transmitted securely, but all of the info about the order is transmitted in secure mode. Your credit/debit card is encrypted until it's transmitted via a dedicated line to your bank. Only you, the processing bank, and secure server have access to credit card info.

Whether you shop on eBay, Yahoo, Amazon, or accessing your credit/debit card statement online - you get the same protocol - SSL encryption. It's probably the most common/reliable encryption on the Internet.
And, we NEVER keep your credit/debit card info on our server. Per Mastercard and Visa regulations we don't keep the CVV data (the security code on the back of your credit card) anywhere at all.
We never charge your credit card without your authorization. No membership fees, no "recurring" charges.

To pay by money order or check.
Yes, we do accept payments by money order, check, wire transfer, cash and more. On your payment indicate your username on our website, or your full name or email address.